Helga Unseld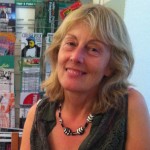 »… es geht um weit mehr als nur um Spracherwerb … »
Über viele Jahre arbeitete ich als Übersetzerin/Dolmetscherin für Englisch sowie als Dozentin für Englisch und Deutsch als Fremdsprache. Nach unserem ersten privaten Aus­tausch 1990 engagierte ich mich ehre­namtlich in diesem Bereich. Seit 1998 bin ich hauptberuflich mit der Organisation von Langzeitaustauschen beschäftigt.
Die Austausche in unserer Familie haben uns wachsen lassen. Sie hatten einen überaus positiven lebensbestimmenden Einfluss auf uns und unsere vier Kinder.
Mitzuerleben, wie sich zwischen zwei wildfremden Familien ein starkes Band der Freundschaft entwickelt, wie sich das Kind und die Familie gegenseitig kulturell und persönlich bereichern, begeistert mich am allermeisten an unserer Arbeit. Die Sprache selbst ist dabei Mittel zum Zweck und spielt eine zwar wichtige, aber doch untergeordnete Rolle.
Meine Begeisterung für kulturelle Austausche teile ich gerne mit anderen offenen Familien, mit meiner Erfahrung will ich ihnen bei der Verwirklichung dieses Abenteuers helfen.
Handy: +49-176-80052862
Kelly Unseld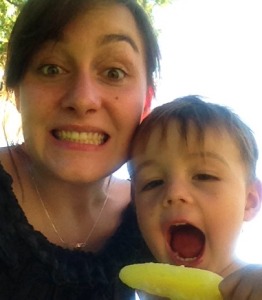 Ich habe im September meine Ausbildung zur Fremdsprachenkorrespondentin erfolgreich abgeschlossen und freue mich jetzt auf die Arbeit bei Aventuro. Da ich von Anfang an dabei war und auch mitwirken durfte, weiß ich, dass mir die Arbeit mit den Kindern Spaß machen wird. Ich sehe gerne, wie die Kinder sich entwickeln und unglaublich schnell die neue Sprache erlernen. 🙂 In Zukunft führe ich die Bewertungsgespräche mit den Kindern in der Mitte und am Ende des Austauschs.
Kerstin Unseld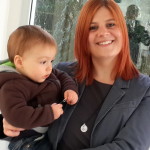 Ich habe in Freiburg Deutsch und Geschichte auf Lehramt studiert und bin nach dem Referendariat mit meinem Mann nach Georgien. In der Hauptstadt Tbilisi habe ich 4 Jahre an einer öffentlichen Schule Deutsch als Fremdsprache (DaF) unterrichtet, hauptsächlich in der Mittel- und Oberstufe. 2012 kam unser Sohn Samy auf die Welt und wir sind für 1 Jahr zurück nach Deutschland und haben dort viel Zeit mit unseren Familien verbracht. Am Ende des Elternjahres habe ich begonnen die Abschlussgespräche mit Austauschkindern in Deutschland zu führen, was mir sehr viel Spaß gemacht hat. Seit Juli 2013 wohnen wir jetzt in Buenos Aires und von hier aus werde ich dann hoffentlich weitere Gespräche mit vielen interessanten Familien und vor allem Austauschkindern führen 🙂
---
Ximena Niell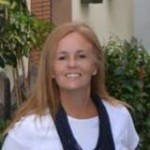 A pesar de haber estudiado Diseño Gráfico, las disciplinas de Educación y Pedagogía me cautivaron cuando mis hijas nacieron hace 15 años y es a lo que me he dedicado desde entonces, formando grupos de interés relacionados con sus etapas de crecimiento. He pasado los últimos 4 años involucrada en varios intercambios que ellas han realizado y he sido la persona responsable de la experiencia que han vivido más de 250 familias en España y el resto de países. Con mi familia estamos convencidos de que una apertura al mundo a través de un intercambio no sólo da la posibilidad de conocer otra cultura y otro idioma sino que también brinda a los niños y jóvenes: seguridad, sentido de la responsabilidad, autonomía y aumento de la autoestima.
móvil: +34 692171510
---
Marie-Alix de la Bretesche
Après avoir enseigné l'anglais au lycée pendant 18 ans, il m'est apparu comme une évidence combien l'immersion culturelle et familiale représentait le meilleur moyen d' offrir aux jeunes la possibilité de maîtriser parfaitement une langue étrangère tout en élargissant ses horizons…. J'ai donc pris la décision d'arrêter d'enseigner l'anglais et de créer « Mobiliteen », petite structure à taille humaine dont le but est d'aider les jeunes français à organiser des séjours en immersion dans des familles étrangères et également d'aider de jeunes étrangers à trouver des familles d'accueil françaises pour des périodes pouvant aller de 2 semaines à 10 mois (intégration scolaire)
Notre famille a l'habitude d'accueillir des jeunes du monde entier et mes 4 enfants ont participé à de nombreux programmes d'échanges et séjours à l'étranger (de 3 semaines à 5 mois en Espagne, Angleterre, Irlande, Allemagne et USA)… Ce sont des moments qu'ils ne laisseraient pour rien au monde !!! Alors…. à vous d'essayer, vous ne le regretterez pas !
móvil: +34 692171510
Mobil: +33 2 97 49 86 85
Cathy Coville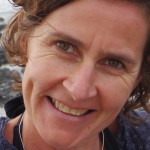 J'ai longtemps travaillé en tant qu'assistante commerciale, dans divers domaines, et pour diverses petites entreprises françaises. Avant cela, j'ai suivi une partie de mes études à l'étranger. Je suis diplômée d'une licence d'économie et de droit. De part l'activité de mon mari, j'ai pu voyager dans quelques endroits du monde avec ma famille (j'ai 2 enfants). J'ai notamment vécu plusieurs mois aux USA et en Australie, passé de longues vacances en Chine, Nouvelle-Zélande, Afrique du Sud et Brésil. Je sais que je suis une grande chanceuse, et mes enfants aussi! Le monde est vaste, la France est petite, mais notre curiosité immense ! Etre ouvert sur l'extérieur est de nos jours primordial. Parler les langues étrangères est indispensable.
Alors je suis ravie d'avoir intégrer l'équipe Aventuro et de vous proposer son programme. Si possible, donnons une chance à nos enfants de connaitre l'expérience d'une vie différente.
Mobil : +33 6 62 38 04 75
---

Patrick Mulvihill
He has Bachelor degrees from the University of Waterloo, Queen's University and a Master's degree from the University of Toronto. Approximately twenty years ago he and his family moved closer to Ottawa, Ontario and Pat continued with his teaching then became vice principal and principal. Pat had the opportunity to serve as Principal of International Education for a publicly funded Ontario school board. In this role Pat established partnerships with various agents and school administrators in Asia, Europe and South America. Pat's own family has served as a homestay family and his children have studied offshore and taught in international schools. Pat has served as a part time professor at an Ontario community college. With his keen interest and vast experiences in international education Pat is ready to serve students, parents, agents and other partners in our global community.
Paul Brown
He has worked in Ottawa his whole life. He has Bachelor degrees from Simon Fraser University and the University of Ottawa. He has worked for the Ottawa Catholic School Board for 27 years. The first part of Paul's career was spent working with students who have varying learning disabilities. In the last 17 years Paul has been entrusted to guide thousands of students with course selections, post-secondary options, personal issues and mapping out possible career goals. He works with College Preparation International helping student athletes with SAT preparation in their pursuit of post-secondary options in the United States. Paul's total adherence to student-centered approach allows him to be very sensitive and responsive to individuals and to situations. Respect for self and for others is the cornerstone of his personal and professional philosophies. Paul is an excellent advocate for his students. His personal, people, and professional skills are exemplary. Paul is a most respected member of his community and is anxious to serve those entrusted in his care.
---
Sinéad Muldoon
"I love helping families connect across the globe, and I admire all children who chose to travel for adventure and learning new languages."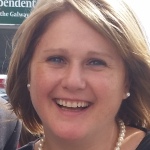 I am from Galway in the beautiful west of Ireland. I am married to Martin and we have three wonderful children. I am the third generation of women in our family who have hosted students in our home. We love it; the intercultural experience is so amazing and creates so many international friendships.
My background is in Hospitality & Tourism, I hold a BA in Tourism from the University of Ulster, Co Derry. This Degree is complimented by qualifications in Childhood Development and Early Childhood Education. I have also studied Community & Family studies in National University of Ireland in Galway. I am also a qualified TEFL and CELTA teacher.
I love helping families connect across the globe, and I admire all children who chose to travel for adventure and learning new languages. I was the international teenager myself in France aged 15, and our daughter also completed a high school year in France aged 16. I love the outdoors, water sports, having fun with our children! I like to travel and to read novels whenever I have time. I adore food, cooking and baking and trying new international recipes in the kitchen.
Phone: +353 (0)93 55746
---
Alexandra Gomez
"I am extremely grateful to my parents for giving me such an opportunity. It is not about learning a language, it is about personal growth."
I am from Spain and live in the UK with my family. I had the opportunity as a child to travel and live with different host families and I am extremely grateful to my parents for giving me such an opportunity. It is not about learning a language, it is about personal growth. Travel and living abroad quite literally changes the way we see the world.
You can give your child a good chance to get language proficiency, cultural training, tolerance, adaptability and personal development. I would love to be involved in the experience and guide you through the process.
Phone: +44 (0)7958041101
---
Emma Medina-Castrejon
"Aventuro is a natural extension for the children who are ready for a bigger and longer adventure and I am ready to help them make their dream a reality with all my attention, support and admiration. I can't wait to meet you!"
I am French and grew up in Montpellier in the South of France, dreaming of traveling and being a reporter. I married a Mexican and we have lived in the US for 20 years. We are now both American citizens.
I went to Paris to study Photography, Movie Making and Global Communication. I was a journalist for almost 10 years, first in Paris for different magazines and then as a correspondent in the US.
But when my first child was born, I discovered attachment parenting and that school was not mandatory. My focus then changed and I dedicated my time and energy on my children and their education. I embraced a new way of life: unschooling.
---
Jiang Cari
"认识世界 体会世界 分享世界 让未来看见曙光
Knowing about our world – Experiencing and sharing our world. Seeing the bright lights of our future."
界就在脚下,最重要是你迈出的第一步。 我来自中国,他们都叫我小鱼。第一次接触到中外文化交流是我在十年前念大学的时候,那时的我对不同的文化充满了浓厚的兴趣。毕业后我到苏州工作,在那里我参加了一些针对特殊小朋友的康复义工活动。每周我都会与那些孩子们打交道,看他们成长从他们的言行举止一点点的变化深感教育与文化的重要性,在他们初期的阶段饱受外界环境的影响,后来我和我狗狗哈利环球骑行去到了许多许多的地方,见证了不同文化对孩子们的成长意义,一朝一夕潜移默化都在影响着未来。我想中国孩子的未来应只朝向某一方面的发展,比财富更重要的是教育与对价值趋向及人生的理念。所以我加入了纽带(Aventuro)国际青少年生活互换计划项目 ,见证孩子们的伟大冒险与成长蜕变,让我们的未来看见曙光
The world is under our feet but the first step is very important. I'm Cari from China, I first knew about cultural exchanges when I was a university student 10 years ago. Since then I am very interested in different cultures. I studied "Computer Application" in college and since graduation I have been working in Suzhou near Shanghai as an assistant general manager in a ships' service natural gas company. I also work on a voluntary basis in a rehabilitation center for deaf and mute children in China every weekend. I watch these children grow, consciousness of the change. It goes without saying that education is important. I hope we can see the bright lights in our future, so I hope Aventuro can help many children grow healthy and strong.
联系方式:+86 15651117325