Es ist zwar noch eine Weile hin, und erst mal geht es zu den Treffen nach Irland (25. Februar) und Frankreich (11. März), aber hier schon mal sämtliche Infos zu unserem Aventuro Treffen in Berlin am 25. März, zum Vormerken…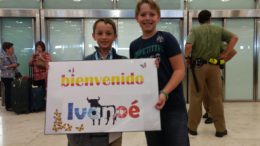 Jaime e Ivanoé comienzan en esta semana su intercambio internacional!. Primero es el turno de Ivanoé de venir a España por varios meses y luego Jaime podrá vivir su experiencia en el extranjero!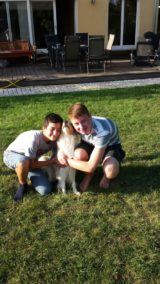 Gonzalo is collecting families. He has already spent 6 months in France (and his French brother another 6 with him in Spain). It was a picturebook-perfect exchange for everyone concerned that has whet Gonzalo's appetite for yet another cultural immersion experience.…
Peter from Köln/Cologne in Germany is in the second part of his exchange with Christian in Ontario, Canada. He is now living on a small farm, a very different life to what he knows from his city of one million people. …
Un buen comienzo para Juan en esta segunda parte del intercambio internacional, después de la estancia de Eliott en España, es su turno para pasar varios meses en su nueva familia francesa.